1. ENJOY THE BEST COFFEE!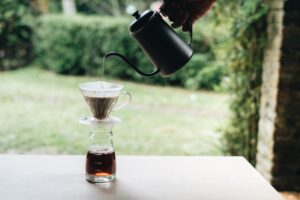 If you're visiting a coffee plantation, of course the first thing you can't miss is enjoying the coffee produced from the plantation itself! There are various coffee variants that can be enjoyed here: robusta, excelsa, and arabica; all three are processed in the old De Karanganjar factory. The coffees are served with manual brewing methods and espresso machines. And there is no better place to sip coffee than at OG Cafe – an old colonial-style cafe complete with songs from old times!
2. COFFEE EDUCATION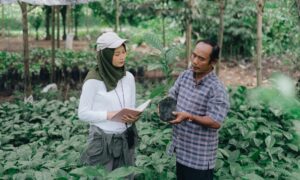 Regarding coffee, De Karanganjar doesn't only come with an enjoyable a cup of coffee. Instead, you have the opportunity to learn more about coffee. For example, with a cupping session, visitors can try various types of coffee so they know the difference between robusta, excelsa, and arabica coffee, including giving an assessment based on their characteristics. Want to learn how to brew? Our baristas will be happy to teach you some brewing techniques, through the V-60 method for example. But if you come in a group, it's better to make a reservation beforehand.
3. SEND A POST CARD HOME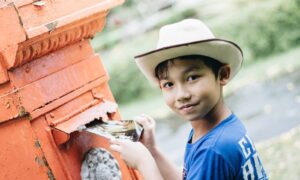 One of the unique things in De Karanganjar is the entry ticket in the form of a postcard that functions as a voucher that can be used directly for shopping worth 25k IDR. But that's not the only function, of course, these postcards can be used for writing and then affixed with stamps and sent directly homes! There is no need to bother looking for the nearest post office, because in De Karanganjar there is also a brievenbus (letter bus) which for tens of years maybe even a century has been a witness to the activities of correspondence in the past.
4. LEARN HISTORY AT THE MUSEUMS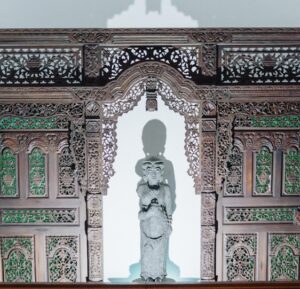 Museums that are good and well-maintained are not often found in Indonesia. Of course not in De Karanganjar, which has two interesting museums to visit, namely Roemah Lodji and Moesioem Noegroho. While waiting for food to be served at the cafe, visitors can visit the two museums to learn about the history of plantations and also the history of Blitar. Prepare your mental before entering the museum, because many people say that the aura in the museums seems to bring visitors into another world!
5. TAKE A PHOTO OF A COLONIAL-STYLED PHOTOGRAPH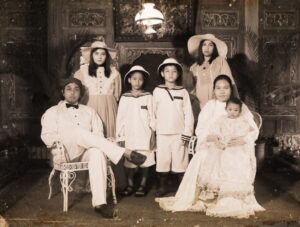 One of the souvenirs that you must bring after visiting De Karanganjar is a black and white family photo complete with colonial-style clothing. A photo studio with this kind of concept is the only one in a tourist destination in Indonesia, so don't miss it! At least this is one of the authentic and unique proofs of your 'story' when visiting De Karanganjar. And you can get all of that at an affordable cost of 125k IDR, including costume rental and photo printing costs.
6. LEARN THE HISTORY OF THE WORLD COFFEE AT KOFFIEBOOMSTRAAT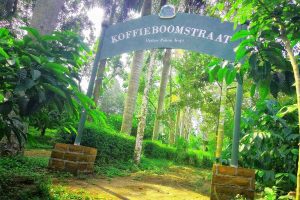 "KOFFIEBOOMSTRAAT" in Dutch means "coffee tree street". Yes, while tracing the coffee trees on either side, you can learn the history of world coffee. Starting from when coffee was first discovered, who was the first to trade coffee around the world, how did coffee get to the Nusantara, and of course the initial story of how coffee was grown at De Karanganjar Koffieplantage.
7. EXPLORE THE PLANTATION WITH ATV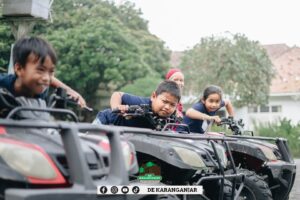 If you are going to De Karanganjar, don't just sit and drink coffee at the OG Cafe, but try to take the time to explore the coffee plantation and feel the coolness among the amazing green expanses! Of course, you don't need to walk around this 200 hectare plantation, because here ATV (All Terrain Vehicle) has been provided which will make it easier for you to explore the plantation, at a cost of 75k IDR for 30 minutes. Don't worry about getting lost because you will be equipped with a walkie-talkie to be able to communicate at any time with the officers in the office.
8. EXPLORE THE PLANTATION WITH WILLYS JEEP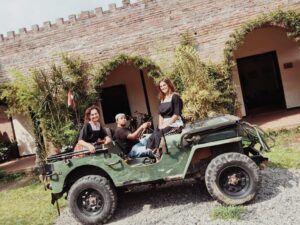 One more type of vehicle is available if you want to explore the coffee plantation area with a longer route. You can try the sensation of riding a Willys Jeep, a product of World War II. Only by paying 300k IDR you can go around almost the entire plantation in about 40 minutes. Because the route that is passed is quite extreme, hold on tightly to anything that can hold you back from being thrown from the vehicle. To experience this adventure, you must make a reservation before coming to De Karanganjar.
9. FEED ANIMALS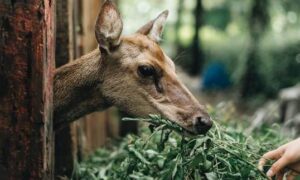 One of the unique experiences you can get here is feeding the pigeons that live around the Sterrentuin area (star garden). They are very docile and will immediately approach if we provide corn for their feed. Besides that, there is also a herd of deer and a pony who will also be very happy when we come to them with 'some snack'.
10. OUTBOND ACTIVITIES IN VREDESTUIN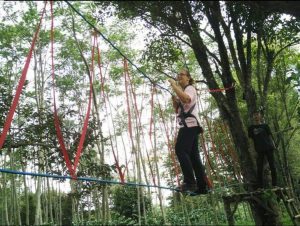 "VREDESTUIN" in Dutch means "Garden of Peace". The background of this naming is the existence of the grave of Mr. Smits – a Dutch official who used to work on this plantation. But don't worry, this area is far from horrific ambience. Precisely here is one of the fun centers that can be held in De Karanganjar, where there are often outbound activities and camps. To be able to do outbound and camping activities, it is required to make a reservation in advance.